Stonehenge Fence provides the highest quality vinyl fencing in Utah!
Vinyl fencing has taken its place as a viable and popular alternative to wood and chain link fence over the past twenty-five years. While the upfront cost of vinyl may be more than a similar fence constructed of wood, your initial investment will more than pay itself off when you consider the benefits associated with vinyl fencing.
Consider the Maintenance
Vinyl, or PVC, is virtually maintenance free. Almost five times stronger than wood, vinyl will last much longer than a wooden fence. Because most vinyl is the same color throughout the entire depth of the material, it maintains its appearance and therefore does not require painting or refinishing.
Vinyl does not decompose and is rust free. Additionally, you can easily clean off your vinyl fence with a hose and some basic household cleaning materials. As an added bonus, vinyl is flexible and will not snap or break off as easily as wood.
What does all this mean? When you purchase vinyl fencing, you're getting your money's worth from your initial investment…an investment that can potentially last a lifetime.
Select the Right Vinyl for Your Lifestyle
Whether you're interested in adding curb appeal to your home with a decorative vinyl fence, or you're concerned with the safety of your family or pets, there is a wide range of vinyl fencing products to choose from.
A privacy fence has no gaps between the pickets and may feature an authentic woodgrain texture or the textured look of stucco. There are numerous colors and finishes to choose from that can further enhance the look of your fence. So, not only are you getting a stylish landscape accent, you're getting the ultimate solution to privacy from your fencing.
Other vinyl fencing options include post & rail fences, typically used as animal enclosures, as well as fences for pools, and still more options for high wind conditions. Fencing contractors also offer customized fencing options like decorative picket fences. So whether you need a vinyl fence for residential or commercial purposes, you're sure to find one that will meet your unique preferences or requirements.
The important thing to remember is that there are a variety of vinyl products available, from virgin vinyl to recycled vinyl. Make sure you do your research and select a high quality vinyl from a reliable fence contractor who has a long history of integrity and experience.
Vinyl Fencing Constantly Improving
With the ever evolving advances in technology, manufacturers are continually improving vinyl products, extending the service life of your fencing, reducing maintenance, and ensuring that it will withstand the elements.
Vinyl fencing is an excellent choice for homeowners interested in increasing privacy, constructing safe yard enclosures for their families and pets, and improving  the overall look of their property. With the variety of vinyl fencing styles and colors available, you're sure to find the perfect choice for your home and landscape needs. Before selecting your vinyl fencing materials, conduct thorough research and don't forget to ask the manufacturer about special offers and warranties.
If you're considering vinyl fencing, contact the experts at Stonehenge fence today and let us help you make an informed decision about the fencing options that best suit your budget and lifestyle.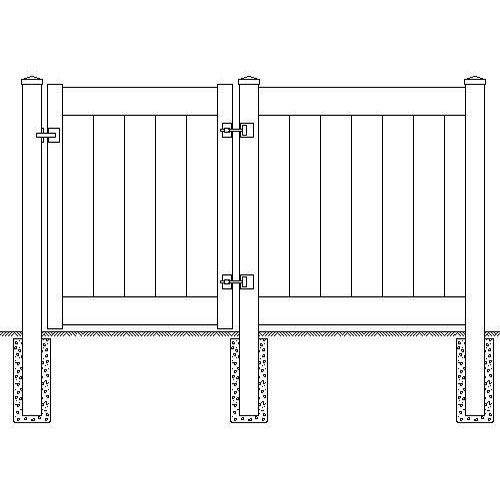 Industry Leading Strength
Lifetime Wind Warranty
Professional Installation
Sprinkler Protection
Quality Assurance
5-star Customer Service